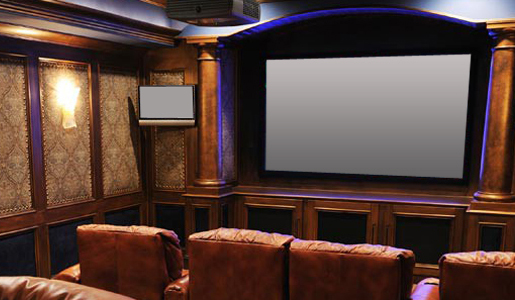 We provide complete Home Theater Cable Installation Services in the Tampa Bay area for your new or existing home or office. Whether you are looking for completely new Home Theater Installation or you need to troubleshoot an issue that you're having with your existing system, our certified technicians can handle all your Home Theater needs.
Since 2001, we have offered the most experienced and professional Home Theater Installation services around. Our certified technicians specialize in working with all the top brands and state-of-the-art equipment available on the market today. We pride ourselves in offering our clients the most advanced and efficient Home Theater Installation available today. We work with our clients to design a customized home theater installation to best suit their needs and budget.
Our goal is to make today's technology simple and clear, to provide you with an economical, and enjoyable Home Theater Installation Tampa Bay Area tailored to your home or business needs.