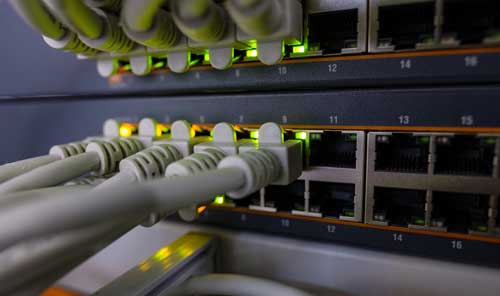 Whether you need to add a few wires to your existing network infrastructure or rewire an entire office building for improved reliability and performance, A+ Cable Runners, Inc. can help. Our Computer Network Cabling services in Tampa Bay Area can help you design, install, and test your structured cabling for speed and efficiency at the lowest cost possible without sacrificing quality.
Our key services include networking, cabling, and phone service installation. We can provide a structured cabling and wireless solutions for any telecommunications networks. We are dedicated to providing each customer with design, project management, installation, as well as maintenance from start to finish.
Hiring a network cabling professional will ensure the seamless operation of your IT systems company-wide. You need to choose a company with experience, dedication to quality, and one who is committed to doing the job right — the first time.
Since 2001, A + Cable Runners has provided commercial and residential customers the highest quality Computer Network Cabling services available. Whether it's an internal LAN or high speed Internet access, our certified staff members can provide all wiring services for a complete and trouble free installation. A+ Cable Runners, Inc. is the go to company for Computer Network Cabling services in the Tampa Bay Area.
Why waste your time and money with un-informed consultants or in-house IT hires when you can hire a certified company that specializes in professional Computer Network Cabling?