Surveillance cameras and home security systems are becoming crucial tools for fighting crime. Here are the top reasons why you should protect your home or office with an advanced security system installation in the Tampa Bay area.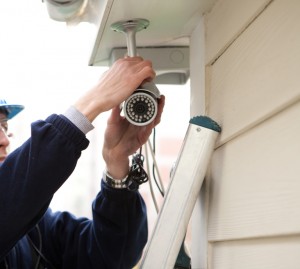 CCTVs are in real time and on your fingertips – Home security systems are getting more and more sophisticated every day. Some provide immediate results, with the ability to take pictures of intruders, detect motion, and alert homeowners if there are any suspicious activities, including trespassing, vandalism, and theft. Others allow homeowners to see what is happening around their homes through apps on their phones which can be monitored practically anywhere.
CCTVs provide information specific to your area – Authorities are using private video surveillance cameras to help crack down on crime. Some police departments urge residents to register devices with them and provide information such as an address and a phone number so that the police department can contact them when a crime occurs in their neighborhood. Once registered, investigators can reach out to them and request to see their video surveillance footage when a crime happens in an area.
CCTVs can communicate with the authorities for you –  This is somewhat related to number two. One aspect of your security plan is how you will alert the authorities to a possible theft or crime. Depending on where you are in your home, you may not have a phone readily available when a crime occurs. A benefit to installing video surveillance in your home is that you can utilize your security company to communicate with the authorities for you, ensuring that no matter what happens inside your home, police are immediately notified of the situation.
CCTV recordings are the best evidence for court cases – One of the main reasons homeowners install a video surveillance system is to prevent and deter crime. If a crime were to occur at your home, you would need to have a record of what happened in order to solve the crime. The best way to do that is to have indisputable evidence, and video recordings are great tools for the courtroom. Although you may not use it on a frequent basis, court-ready recordings can be a real asset if you're involved in a criminal case.
Residential security surveillance systems have many uses and benefits. Aside from helping you monitor your property, they can also keep you safe by alerting the authorities of a crime. Even if you have already installed a home security system, coupling that with a CCTV surveillance system will create the safest environment for you and your family. A+ Cable Runners, Inc. offers quality video security equipment & installation service at an affordable price. Please call us today at (727) 647-0961 or request a quote for more information on how to get started with your Security Surveillance Camera Installation project in Tampa Bay Area.