Home theater installations might seem like a luxury that may throw you off-budget, but it is not exactly like that! Most homeowners assume that a home theater or cinema needs to be installed from scratch and will most likely break the bank. However, with today's modern and advanced technologies, the perfect house cinema is now within your reach.
With the present pandemic, most people's lifestyle has drastically changed. People now prefer to stay at home, more than ever, rather than going outside and risk their health and safety. That is why the idea of a home theater is definitely something the whole family will enjoy.
Now here is a list of equipment needed to start your own home cinema:
A High-Definition Television
A high-quality television is absolutely one of the most basic pieces and definitely a must-have in building your home theater. If you still do not own one and are planning to buy a new television set, keep in mind that the best ones to purchase are ones with 4K HDR TV. These high-definition TVs will make the color of your videos pop out more and will make your viewing experience more extraordinary. Moreover, getting a Smart TV, a television set integrated with the Internet and other interactive web features, is the easiest way to stream videos and music.
A Dedicated Room to Build Your Home Theater
Some homeowners opt to use their living rooms for home theater installations, and that is fine. However, if you prefer a private and peaceful space, it is highly advisable to have a room dedicated only to your much-awaited movie time. A separate room also keeps any noise down that may interrupt the activities of other members at home.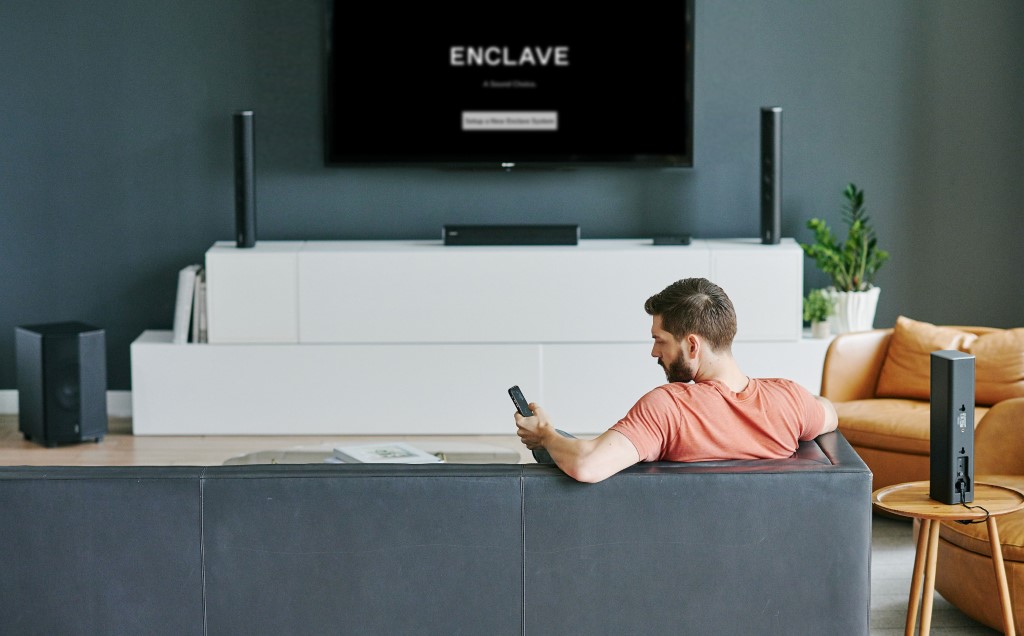 A Video Source or Streaming Device
One of the perks of having a home cinema is it doubles as a multi-purpose hub for streaming videos, pictures, and music from any of your devices. Since your Smart TV is connected to the Internet, you can also play your favorite playlist from online music platforms like TIDAL and Spotify.
A Reliable Sounds System
When it comes to audio, the more is always better. However, it is important to keep in mind the room capacity of your theater as purchasing big speakers may occupy most of your space. To have the optimal experience, consider getting five speakers: a center speaker, a left and a right speaker, two rear left and right speakers, and, of course, a subwoofer. You may also choose to buy speakers hidden in walls and ceilings to maximize your home theater room with comfortable chairs and a functional coffee table.