Voice and data cabling systems in commercial environments are the bread and butter of many businesses. But adding the ability to design and install paging systems to your offices and warehouses opens the door to additional revenue.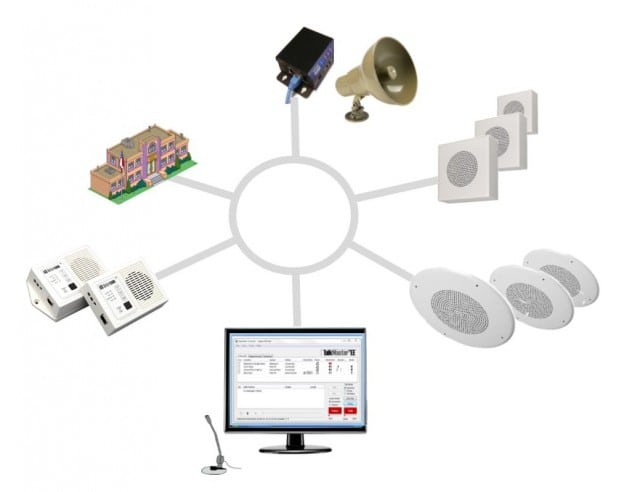 Generally there are two types of paging systems either already installed or newly installed in most premises: (1) low power 24-volt self-amplified (SA) systems, and (2) high power 70 volt central-amplified (CA) systems. Each system uses its own design and features including specific hardware. A voice paging system is a popular add-on peripheral to to these and one that is a must have in many businesses such as warehouses, schools, loading docks, and freight facilities. Though there are some small office establishments which use a "page all" through the desk phones, overhead paging through speakers is a more preferable method. Why? Because paging systems provide several benefits for your customers as well. They allow for emergency notification and save time locating employees on the premises. Paging provides time notification for shift changes, and in all environments, it allows public-address announcements.
You can take several steps to make paging system design a successful venture. Seek professional help in doing a site survey. The site survey is a crucial first step in the design phase that lets you see physical obstructions and any other characteristics that might help or hinder sound travel. Make sure a blueprint of the facility is ready. This will help your contractor plot the locations for the speakers or horns. Once you understand the environment, the next step would be to decide which medium is best for it: speaker, horn, wall baffle, or other device.
No matter which type of paging system you choose depending on your needs, paging systems are, generally speaking, an easy peripheral sell and yield high profitability. By taking a little time to get acquainted with its nuances, you can position your company as a total solutions provider. For more information, call A Plus Cable Runners.